Paving the Way for Advanced AI Biosecurity Screening for Australia's Agriculture Sector
As shipping rates increase so the threat from hitchhiker pests entering Australia also grows. The Biosecurity Automated Threat Detection System (BATDS) was created in response to the government's objectives to try and automate parts of the existing manual detection process, to do more with the available resources, but importantly to do both of these things without interrupting or slowing down the existing importation process at our ports.
BATDS Video – Trellis Data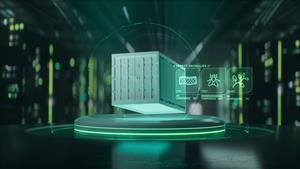 DP World Port Site at the Port of Brisbane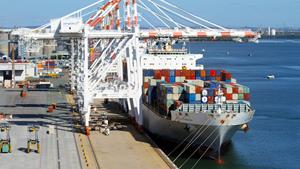 BRISBANE, Australia, Oct. 03, 2023 (GLOBE NEWSWIRE) — Trellis Data, a leading provider of AI-driven solutions, together with the Australian Department of Agriculture, Fisheries and Forestry (the department), has successfully completed a 5-month pilot trial of their Biosecurity Automated Threat Detection System (BATDS) at the DP World facility at the port of Brisbane. The trial, aimed at safeguarding Australia's $90 billion agriculture sector from hitchhiker pests, has demonstrated its potential to identify potential biosecurity threats at the border.
Australia's agriculture sector faces constant threats from pests introduced through the country's ports. To address this challenge, the department commissioned Trellis Data to develop an AI-based surveillance system capable of scanning all incoming shipping containers. Leveraging the Trellis Intelligence Platform, Trellis Data created bespoke Object Detection Models and integrated them with advanced camera management technology, resulting in the innovative Biosecurity Automated Threat Detection System.
The AI model, initially trained using Trellis Data's synthetic generation technology, evolved over the course of the trial to identify approximately 58% of container anomalies identified through manual inspection. Notably, the model successfully identified 63% of the soil detections during the final reporting period of the trial.
Tim McLaren Head of Communication at Trellis Data explains, "We believe this is a first step towards integrating AI as part of the Government's tool kit of surveillance options. Expanded versions of this technology also have far-reaching benefits for the Australian economy beyond biosecurity, including protection of goods, identification of illegal goods, and general border protection."
During the pilot, more than 48,000 containers were scanned by BATDS for biosecurity risk materials using 35 cameras strategically placed across five DP World cranes. The system integrated with existing processes, enabling swift container scanning without disrupting the flow of goods. As part of the pilot 1,300 high-risk containers were manually inspected by the department and the results were compared against the detections identified by the BATDS system.
A continuous improvement process was developed with department entomologists to fine-tune the model, enabling more accurate detections while effectively filtering out non-threatening objects such as rust, grease, and container damage. This delivered a highly effective machine learning model for biosecurity screening, demonstrating measurable improvement.
To ensure comprehensive tracking of all detections, a separate model was trained to read container IDs on challenging surfaces. The system design implemented by Trellis Data allowed wireless streaming of all captured images from the cameras to servers, facilitating the seamless movement of the highly mobile cranes throughout the port.
"This pilot project has been a resounding success, showcasing the immense potential of our AI-driven system in enhancing biosecurity screening at scale," said Tim McLaren
"We have gained invaluable insights and lessons from this trial, and now it's time to take what we have learned and implement it on a larger scale. However, to achieve faster and higher-quality image processing and deliver even more precise detections, we will require sufficient funding for the next phase. We are now looking to other countries, such as the US, that might be interested in partnering with the Australian Government to test the system further."
With ongoing improvements and the momentum gained from this groundbreaking AI-driven system, Trellis Data envisions a future where biosecurity screening across all port facilities can be significantly enhanced. This advancement promises to provide greater confidence in the biosecurity status of containers entering Australia, further safeguarding the country's vital agriculture sector.
More about BATDS; https://www.youtube.com/watch?v=QxJx0-3589c&t=1s (2-Minute Overview)
About Trellis Data
Trellis Data delivers world-leading, sophisticated machine learning that can be trusted, on an easy-to-use Machine Learning platform. Our core product is the Trellis Intelligence Platform (TIP) – an enterprise-scale, deep learning platform that enables both deep learning experts and non-expert users to solve complex problems by creating, training, and deploying trusted deep learning solutions. TIP is delivered as a Software-as-a-Service that spans the end-to-end requirements for organizations seeking to use machine learning.
A video accompanying this announcement is available at: https://www.globenewswire.com/NewsRoom/AttachmentNg/350ee3f0-906a-4d5b-b7f2-82e68bde0c07
Photos accompanying this announcement are available at:
https://www.globenewswire.com/NewsRoom/AttachmentNg/60038586-64d3-4a14-8620-6c5828704175
https://www.globenewswire.com/NewsRoom/AttachmentNg/b086fc2d-0781-4b00-ae12-f4fd156c59ec
CONTACT: Trellis Data MEDIA CONTACT Tim McLaren, Head of Communications [email protected]

Disclaimer: The above press release comes to you under an arrangement with GlobeNewswire. Agrigate Global takes no editorial responsibility for the same.